This enchanting story makes my heart sing, because it describes God's promise of tithing no matter the percentage given and God is pleased to shower great blessings on the tither…a wonderful post to share here.
Boundless Blessings by Kamal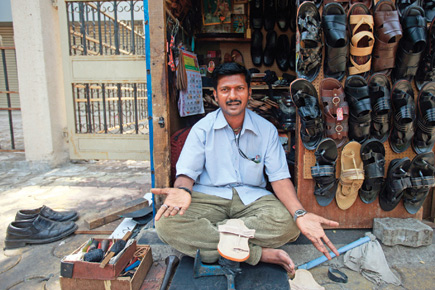 There is a cobbler who sits across the street in front of an office building. Every day, Krishna sees that there is a stray dog that comes and sits with him as soon as he arrives at the place and he feeds him biscuits and milk. The cobbler goes about his work while the dog sits there and gives him company. Krishna felt as if there is a connection between them and that unknown to everyone; they are having a conversation without a word being said.
There is also food that he brings for the birds too, which he keeps at different places on the street pavement where he sits for his work. Many people stop by and ask him for directions and he always guides them with a smile, even if he does not get any business with them.
If he sees a homeless person going by, he offers…
View original post 351 more words